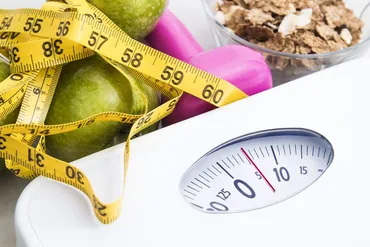 Are you feeling tired and lethargic? Are you wanting to change your eating habits and lose weight? We can help!
It's the perfect time to do something for your health.
How It Works
The SP Detox Balance™ program provides the body with additional nutritional support it may need to metabolize and expel toxins safely during each of the three phases of metabolic detoxification.*
Phase I: Unlock
The body transforms fat-soluble toxins to an "unlocked" state that is more water-soluble, and in many cases, more toxic than its original form. SP Detox Balance™ delivers key nutrients.
Phase II: Neutralize
The highly toxic substances produced in Phase I convert to non-toxic molecules and become even more water-soluble. SP Detox Balance™ delivers key nutrients.
Phase III: Eliminate
Water-soluble toxins leave cells, and the body eliminates them.
SP Detox Balance™ delivers plant-based fiber to aid toxin elimination.

Our Detoxification Program:

The SP Detox Balance™ program includes a tasty, all-in-one shake, supported by sample meals. The SP Detox Balance™ powder is full of whole food-based nutritional ingredients, and is packed with 17 grams of protein.
Toxins can contribute to:
Fatigue or difficulty sleeping

Indigestion and other temporary gastrointestinal upset

Food cravings and weight gain

Reduced mental clarity

Low libido

Skin issues

Joint discomfort
We individualize the food recommendations for each of our patients, but in general you are encouraged to EAT (yeah!) vegetables, fruit, organic free-range chicken, and wild fish.

For more information, pricing and how to get involved contact our office at 954-495-4449.